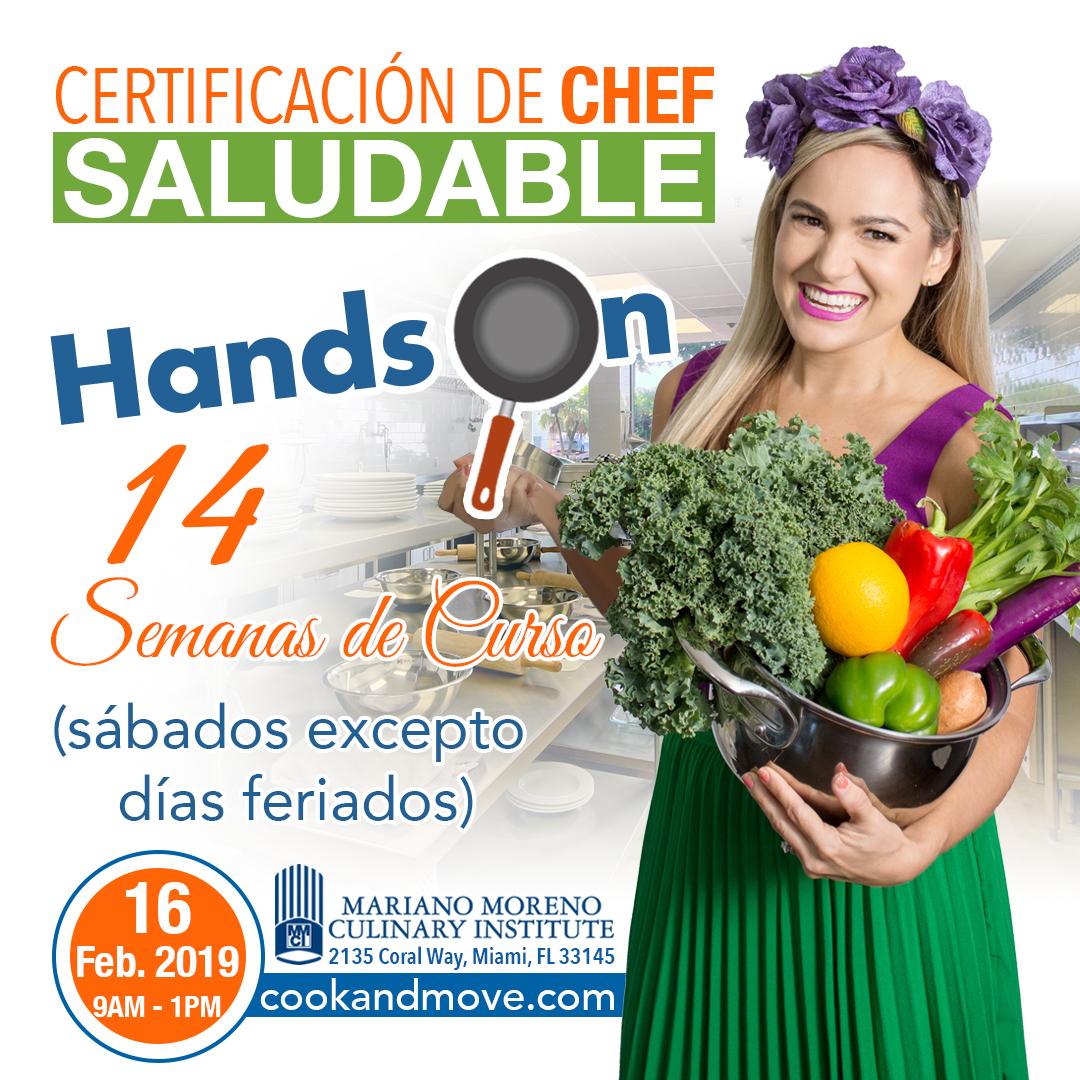 Duration
14 classes
Saturdays 9am - 2pm
Price
$1,000: 1st payment Registration $400 -2nd payment $300 on March 7 & 3rd payment $300 on April 18
Description
The objective of this workshop is to educate and prepare people who want to expand their career or for personal use. During this workshop they will learn in depth to manage the ingredients, effects, combinations and substitutes, as well as learn to build dishes and recipes according to the client's needs or personal tastes.
Information
- Class 1 - February 16: Light vs Healthy
Basics of healthy cooking 101
Most popular power types
Measurements and taste.
Hygiene / Cross contamination.
Healthy cooking types
- Class 2 - February 23: Sodium and sweeteners
Types of salt
Sugar or sweeteners
Species, herbs, teas
Dressings, Seasonings and Sauces
- Class 3 - March 2: Vegetables
Cleaning
Original combinations
Cooking methods
How to prepare vegetables and build a balanced vegetarian dish.
- Class 4 -Mark 9: Animal-type proteins
Best options
How to manipulate them
Portions / Combinations
- Class 5 - March 16: Fats and seeds
How to use fats according to the type of diet
Types of oils and their benefits
Types of Seeds and how to cook them
- Class 6 - April 6: Cereals, Starch and Flours
Rice, quinoa and grains.
Types and combinations
Balanced measures
- Class 7 - April 13: Cold Cooking
Salads, raw, tapas.
Essential ingredients and tools
How to properly store these products
Techniques to build tapas as a main course
- Class 8 - April 20: Smoothies and Smoothies
Antioxidant properties of fruits and vegetables
Types of vegetables and their flavors
Nutritious and original combinations
- Class 9 - April 27: Process of creation of recipes
The first step to transform a traditional recipe into a healthy one
The meaning of each ingredient
Refreshment times and useful life
Preparation times
Creativity and costs
- Class 10 - May 4: Healthy breakfasts
The egg: how to select it and its different forms of cooking
How to balance a breakfast
Original ingredients
- Class 11 - May 11: Main course
Full plate
Soups and creams
- Class 12 - May 18: Healthy mini desserts
- Class 13 - May 25: Labels / Supplements / Purchases
How to make purchases in budget
How to read labels correctly
How to stock the fridge and pantry
- Class 14 - June 1: Exam and how to establish your business